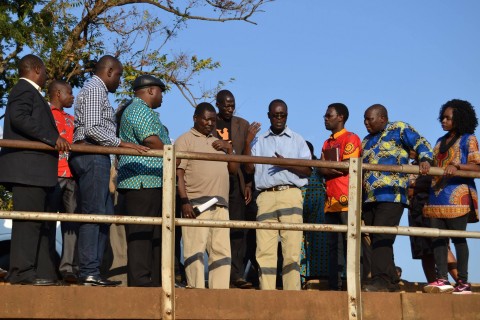 LCC TAKES ACTION ON CONCERNS OF POOR QUALITY WORK IN UPGRADING OF ROADS
14 June 2017
The Mayor for Lilongwe City Council has said the council has demanded contractors to redo some roads following reports of poor quality in the work initially done. His worship the Mayor Dr. Desmond Bikoko said the work will be done at no additional costs to the Council.
"We invited the Honorable Minister of Local Government, Kondwani Nankhumwa, MP for a tour of some roads that are under rehabilitation within the City and the Minister has expressed satisfcation with the progress particulary on the Biwi, Chipasula - Area 23 and NCIC - Area 24 roads which are under rehabilitation by Plem Construction"
To ensure transparency, the Council has now engaged the services of an external Consulting Engineer who will certify all roads projects prior to any payments being made.
These projects have beed funded by the Malawi Government through Roads Fund Administration and The Lilongwe City Council through its Engineering Department says it is equally satisfied with the progress on work being done.