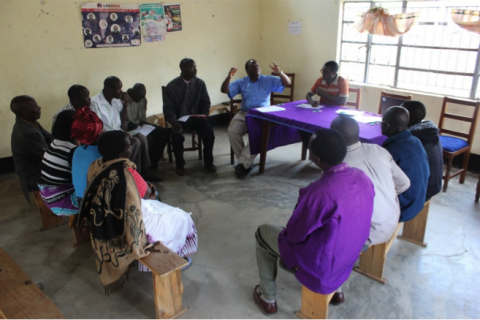 THE EFFECTIVENESS OF LOCAL COMMUNITY DEVELOPMENT STRUCTURES
15 February 2017
Local community development structures such as Village Development Committees (VDCs), and Area Development Committees (ADCs) are put in place to facilitate citizen participation in the communities. These structures are put in place so that people have a broader means through which they can participate in development projects in their areas and that besides their councilors a group of people represents others in coordinating the implementation of development projects. However, it has been observed with concern that these structures are not working as they are supposed to.
According to a study that was conducted by a chancellor college student on community participation in the formulation of District Development Plans (DDPs), it was revealed that members in other VDCs and ADCs had not been oriented or trained on their roles and responsibilities. This is said to pose a challenge to citizen participation as the VDCs and ADCs are a good forum that can enhance citizens to voice out their views. One member is reported to have said that "as the VDC we realize we are the eyes of the people but we are not working because we are stranded as we lack direction on what to do since we are all new and were promised to be trained but to date nothing has happened."
The expectation is that such committees are meant to work hand in hand with politically elected leaders and other citizens. It is therefore essential that members comprising of such committees are well informed of development initiatives and have clearly defined roles within the committees. A plea therefore goes out to councils and civil society organisations that can support councils in ensuring members of such committees undergo trainings to be enlightened on their roles.